Beretta A300 Ultima Max-7 S/A
Description:
The A300 is the reforged version of the successful A391 gas-operated actions developed by Beretta. Maintaining the base operating system of the A300 series, the new Ultima line features enhanced user interfaces and recoil reduction technology that allows for Beretta to confidently state that the A300 Ultima is the best shotgun in its class.
Beretta A300 Ultima Shotgun Shotgun is a classic autoloader action composed for hunting with leading and innovative technology. This model is enhanced with Realtree Max-7 camouflage, oversized bolt release lever and charging handle, a synthetic stock with soft comb insert, Microcore recoil pad and famous Beretta Kick-off system.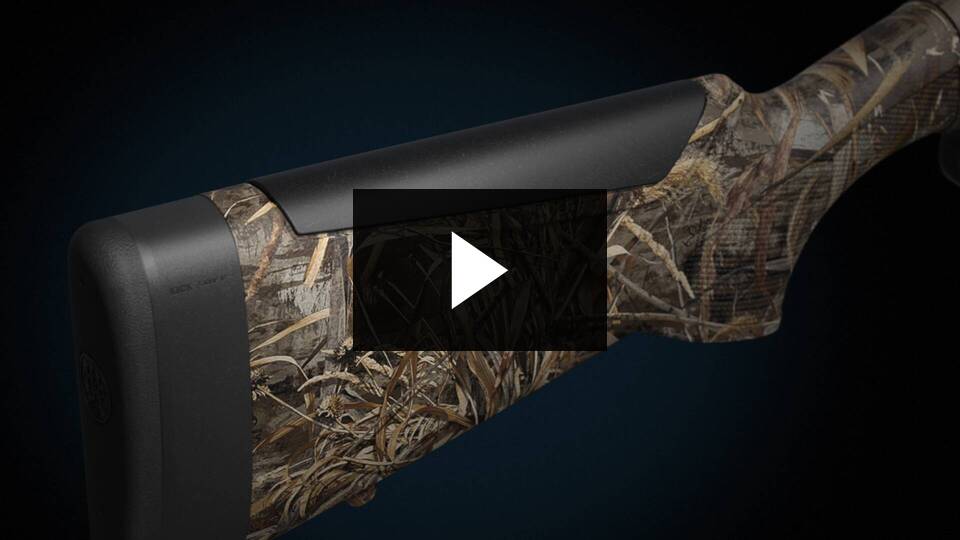 20/28″ Vent Rib Barrel
3+1 Shot Capacity
Kick-Off Recoil Reduction System
Oversized Charging Handle and Bolt Release
Synthetic Stock & Forend With Realtree MAX-7 Camo Finish
Fiber Optic Front Sight
Soft Touch Comb
3 Interchangeable Mobile Chokes (F, M, IC)
Rubber Recoil Pad